03-02-2011 | Bitesize Online Interactive Science Games
Mair Education are once again working in collaboration with Splinter Design to create, design and build 11 interactive online games for the BBC.
The contract will see Sara work with the Liverpool-based team to write the content and test games for the new science section of the Bitesize area of the BBC's site. The team is joined by KS1 Co-ordinator Kate Main (of St Nicholas's Primary School in Beverley). Kate will work with Sara to ensure the content helps the target audience of 5 to 7 year olds have fun while reviewing their knowledge and understanding of science topics.
Bitesize is the BBC's online learning resource for 5 to 16 year olds, supporting development across classwork, coursework and revision for tests and exams. Its key stage one resource currently focuses on maths and English and is used by some 55% of the UK's primary school students.
http://www.bbc.co.uk/schools/ks1bitesize/
www.splinter.co.uk
Read more about Splinter and the project in North West Media News
http://www.how-do.co.uk/north-west-media-news/north-west-digital-media/splinter-snaps-up-all-of-bbc%92s-bitesize-science-games-201101139983/
The Splinter Team and Sara get Bitesized!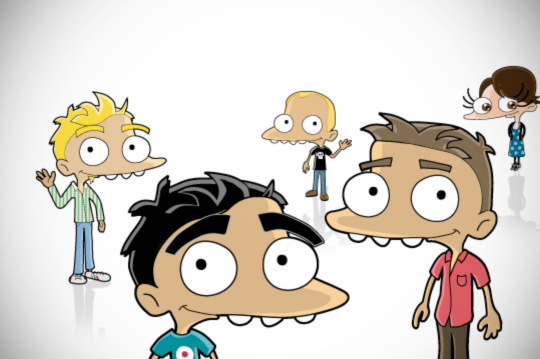 Posted by Sara Mair at 6:46:00 | 0 comments